Jess & Justin
December 4th, 2020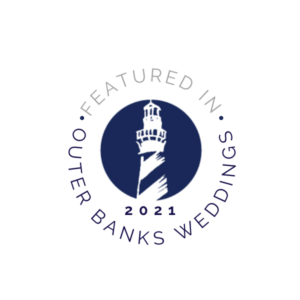 Tucked away in the Kitty Hawk woods, Justin and Jess began the next chapter of their lives together, surrounded by only immediate family and Jess' photographer best friend. Rather than budgeting a guest list, this sound side affair focused on the memorable location, the detailed florals & ceremony setup, and of course the stunning imagery they will cherish for years to come.
Photographer |Kasey Powell Weddings
Equipment Rentals |Amaranth + Artifact
Floral & Decor | Honeysuckle Events
Beauty & Spa | Glimmer Hair & Makeup
From the couple:
"We chose to get married on the Outer Banks because this is our home. We never really worried too much about our wedding, but the idea of having something really small and intimate with our family in the place we love most felt right! We kept everything really simple so that we could focus on enjoying time with the people we love."
by Jeremy Russell of Outer Banks Wedding EntertainmentSpin it to Win it: Why You Should Hire a Professional DJ by Jeremy Russell of Outer Banks Wedding Entertainment There you are. Your heart is pounding, the butterflies in your stomach start to flutter, and...